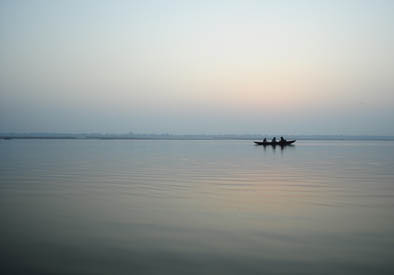 The history of Varanasi is extremely scrambled with the stories of Lord Shiva. The word Varanasi is derived from two rivers, the Varuna flows in the North of the city and the Assi River,that flows in the south near Banaras Hindu University. Varanasi history stands with it many spiritual details and facts that make it rather a must for travelers and tourists from all over the world. Varanasi is one of the most important pilgrimage in India and also a major tourist attraction. Located on the banks of the holy Ganges, Varanasi has been a center of education and civilization from time immemorial. Varanasi has also been known as Kashi and Benares. Varanasi is said to be the most holy city in Hinduism. It is the site of the holy place of Lord Kashi Vishwanath, one of the twelve revered Jyotirlingas of the Lord Shiva. Kashi Vishwanath Temple, which in its current shape was built in 1780 by Maharani Ahilyabai Holkar of Indore, is located on the banks of the Ganges. The land of Varanasi/Banaras has been the critical pilgrimage spot for Hindus,and,is considered to be a place for Moksha(Salvation). Banaras or Kashi is the place where Shiva and Parvati stood when the "time started ticking". Varanasi is associated with the encouragement of spiritualism, mysticism, Sanskrit, yoga and Hindi & Sanskrit languages and advantaged authors such as the ever-famous novelist Prem Chand and Tulsi Das, the famous saint poet who wrote Ram Charit Manas. Varanasi or Banaras is one of the oldest cities of India. This city has found place in the Buddhist scriptures as well in the epic of Mahabharata.

Varanasi was called Banarasi in Pali language hence it got the name 'Banaras'. Varanasi is also a centre for learning Higher Tibetan Studies, located at Sarnath.

Sarnath, a sub city of Varanasi is a hub of Buddhist religion. Guatam Buddha preached his first sermon here and made his first five disciples, thus setting forth the mark of a new way of life called Buddhism.


Places to See in Varanasi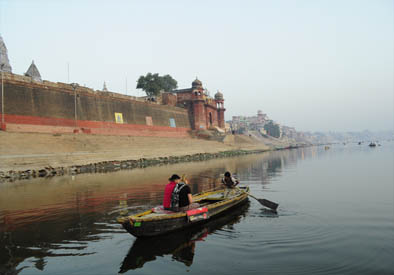 River Front (Ghats)

From Assi Ghat(Southern End) to Rajghat(Northern End),Varanasi has 80 Ghats that a tourist can visit,importantly Assi Ghat, Tulsi Ghat, Harishchandra Ghat,Kedar Ghat,Dassaswamedh Ghat,Manikarnika Ghat etc.)Life in general is very alive on the river front.One can see and feel different moods of the river and life at the Ganges from 4.00 Am in the morning,till midnight. Small lanes and by-lanes in the old city are interesting to walk through and feel the traditional life of Varanasi.

Sunrise at the river front:-

One can see,probably one of the best Sunrise in India,at the river Ganges in Varanasi.Chantings of the Temple Bells and the atmosphere of life at the river is so interesting a combination with Sunrise,that one feels like coming back again and again.

SARNATH

Archaeological Museum, Sarnath, Varanasi.
10.00 AM to 5.00 PM; Closed: Friday

Archaeological Museum, Sampurnand Sanskrit University, Varanasi.
August to April: 10.30 AM to 4.30 PM; May to July: 7 .30 AM to 1.00 PM.; Closed: University holidays.

Bharat Kala Bhavan, (B.H.U.) Banaras Hindu University, Varanasi.
Summer: 7.30 to 1.00 PM; winter: 11.00 to 4..30 PM; Closed: Sunday.

One can see here,Paintings, textile, archaeological materials, sculptures, terracotta, coins, epigraphs, inscriptions, Decorative arts, literary materials, arms, ivories, Indian philately Library.

Important Temples:-

Namely, Kashi Vishwanth Temple(Golden Temple) near the Ganges river, Durga Temple, Sankat Mochan Hanuman Temple.

Bharat Mata Temple is the only temple dedicated to Mother India. The most peculiar thing about the Bharat Mata Temple is that instead of the customary gods and goddesses, it houses a relief map of India, carved out of marble.

Volunteer :-

Varanasi has several possibilities for volunteer work including Fairmail, Kiran and Mother Teressa Home. More information on these is available with us, incase you are interested.